TSM Grande Brio 55B Scrubber Dryer
It gets better when you need it!
In certain environments, including hospitals, gyms and, restaurants where cleaning needs are more intense, it becomes increasingly indispensable to resort to sanitization systems which guarantee higher cleaning standards.
Unlike the 45 and 50 versions, the 55 has two front brushes that protrude from the machine body, to give you the opportunity to reach areas that other machines would leave out, such as corners and flush with the wall.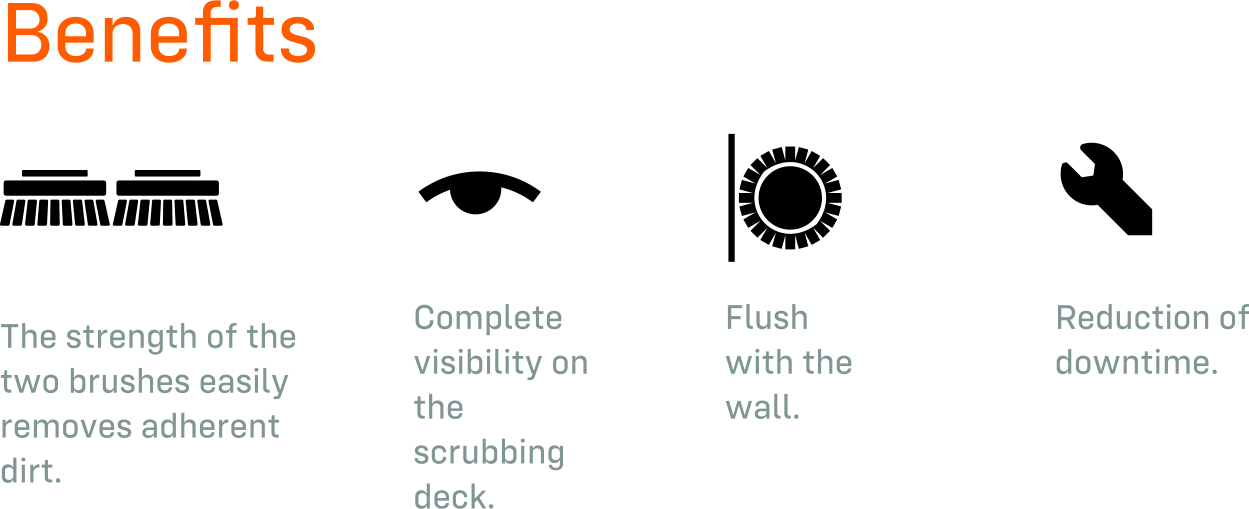 Available in two versions – Battery or Battery Traction.