When you move fast, your business moves fast.
Velo is a compact and lightweight commercial backpack vacuum cleaner, for small scale commercial maintenance cleaning, perfect to tackle small spaces with maximum productivity.
Designed with leading-edge, lithium-ion rechargeable battery technology, and engineered with a brushless motor, it's a durable and enhanced performer with a long motor life. These batteries uses BMS technology to maintain power for a deep clean, providing up to 50 minutes run time. It charges two batteries simultaneously in only 1hr and 45 mins. With a 4-stage filtration system including a HEPA filter, Velo creates a cleaner environment for its user.
Velo comes with ten disposable paper cone dust bags and one reusable SMS cone dust bag alongside 2 batteries as standard.
Would you like a 3D tour of the Velo? Click Here!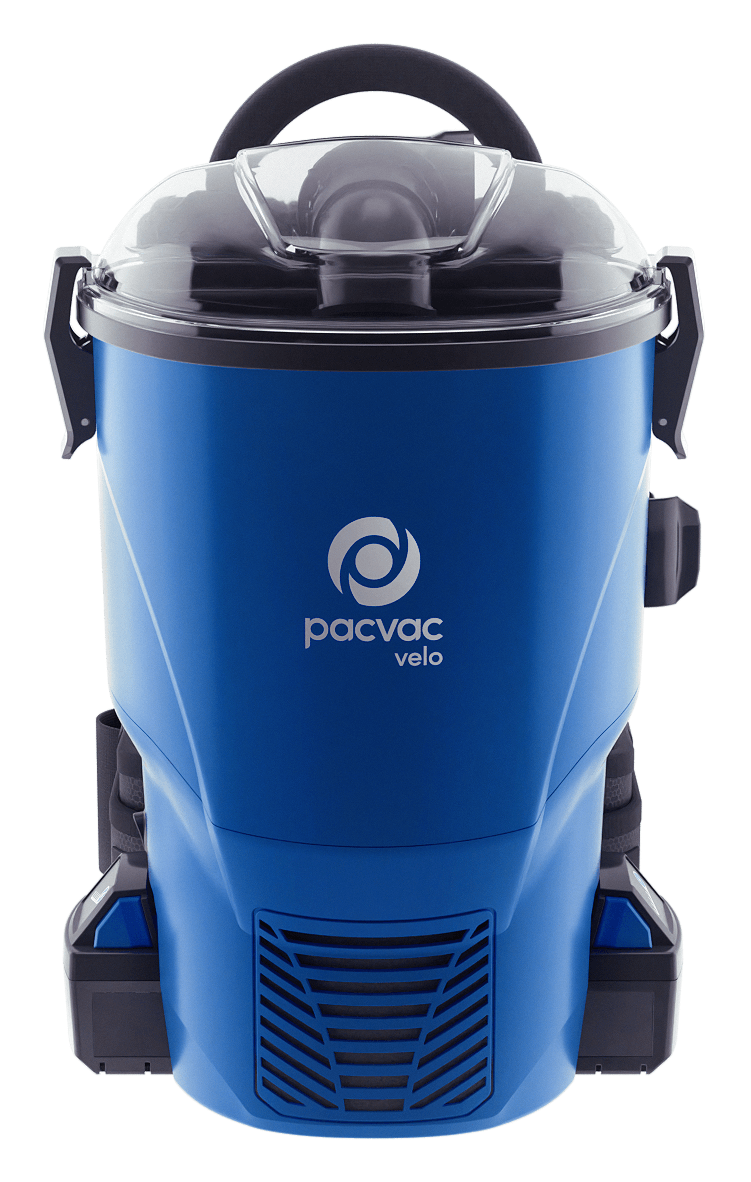 Interested? Send us a
Message